Our Services
Visit Our Download Library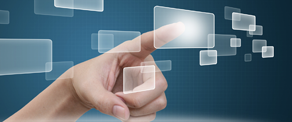 View our library of information to download and help you with your energy needs. AdvanTek helps with all Energy needs.
Read more ›

HPAC FASTRACK
October 2004
After the Storms: A First-Hand Report From Central Florida
By Mike West, PhD, PE
AdvanTek Inc.
Three major hurricanes have left air-conditioning package units strewn across rooftops and parking lots of retail stores, supermarkets, and restaurants across central Florida. Power surges and losses of one or two power phases left many more seriously damaged. At best, buildings were left without cooling and much-needed dehumidification. One common cause of damage was access panels for rooftop equipment being secured by only one (if any) factory-provided screw.
The wind caught at loose access panels, tore them open, and launched them across the roof, causing major damage by gashing roof membranes, crashing into satellite dishes, or smashing condenser coils as they flew by. At worst, open rooftop units and curbs allowed ductwork to be flooded by wind-driven rain, which eventually collapsed into buildings. In some cases, entire unit-curb assemblies were torn from their mountings, taking large portions of roof with them. Owners are left with millions of dollars of damage, and signs reading "Closed" abound.
Photos 1 and 2 show rooftop package units ripped from their curbs at a Wal-Mart in Indian Harbor Beach, Fla., by 100-mph winds. The openings created in the roof allowed rainwater to flood the store, destroying millions of dollars worth of merchandise.
Portable generators, chillers, and drying units were brought in for remediation at this Wal-Mart (Photo 3), while the roof was repaired and the rooftop package units were replaced. Finally, after two weeks of work, the store was reopened (Photo 4).
Even firmly attaching equipment to the roof was no guarantee against damage. At Lou's Blues bar and restaurant (photos 5 and 6), 125-mph gusts lifted the two newly installed rooftop package units and exhaust fans off the roof, taking much of the roof decking and structure with them. The package units and roof decking landed over 40 ft away, on the other side of the highway. Rainwater flooding rendered the just-remodeled building interior and contents entirely destroyed.