Energy Efficiency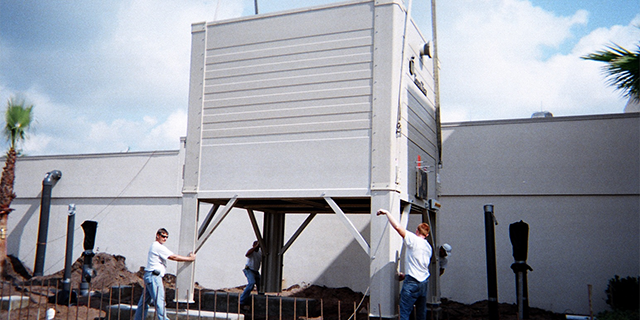 AdvanTek can expertly apply the right energy tools to analyze efficiency and compare upgrades based on annual energy savings and life cycle cost. Done properly, this work is typically extensive and complex. We make it our business to develop and use the latest energy analysis tools and techniques. Applying the right tool, in a way that's right for the project, ensures truly useful results at the lowest possible cost.
Energy Engineering
Scientific energy use diagnostics
Comprehensive, detailed energy/water audits and economic evaluations
Energy and water bill statistical analysis
Super efficient ENERGY STAR™ and GREEN BUILDING™ ratings
Building energy-use simulations using DOE-2, JF-Bin, eQuest, HAP, TraneSA
Clean energy and advanced technology feasibility studies
Compressed-air system performance and energy efficiency
Energy analysis of specialized process and manufacturing equipment
Life-cycle cost analysis and site-project prioritization
Verification-of-savings performance monitoring, metering, and analysis (M&V)
Energy Program Support
Performance contract management and technical oversight
Comprehensive Strategic Energy Management Planning
ESCO competitive contractor bid and selection
Energy procurement guidance
On-site self-funding Resource Efficiency Manager program
Energy Management Program scheduling, training and implementation
Online energy tracking and analysis
Energy efficiency Benchmarking
Comprehensive Energy Audit
The objective was to identify cost reduction measures and calculate implementation costs at Indian River State College. The scope included nine buildings totaling 378,000 square feet, two chiller plants, and a pool heating plant. System-level computer simulations were performed on 32 targeted building systems. A joint-frequency BIN analysis method was used for analysis of the chiller plants. The project identified nineteen ECMs that would reduce utility costs by $236,000 per year, a savings of 24%. Recommended ECMs included replacement of cooling towers, replacement of reciprocating chillers with gas chillers, installation of heat pipes in air handlers, T8 lighting system upgrades, DDC chiller sequencing optimization, and occupancy sensors in classrooms and restrooms. With a total investment of $507,000 for implementation of the recommended energy saving measures, payback of the investment will be in less than three years.