Our Services
Visit Our Download Library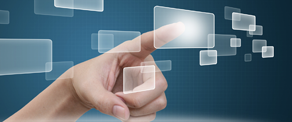 View our library of information to download and help you with your energy needs. AdvanTek helps with all Energy needs.
Read more ›
Fresh Air System Design Evaluation

Uncomfortable conditions at an Orlando area luxury resort hotel ultimately resulted in a design which provided 12,000 cfm of conditioned outside air to pressurize the lobby areas and corridors. Several system design concepts were modeled to predict energy costs, including one- and two-stage chilled water and DX systems with and without heat pipes, and direct-fired natural gas desiccant systems. Depending on the cost of available electricity, natural gas, and rate structures, either the chilled water system with heat pipes or an enhanced desiccant system incorporating heat pipes was found to have significantly lower energy costs.